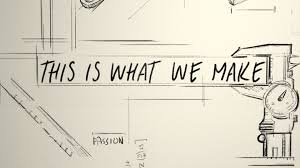 In Acura News
Available on Prime Video, the new long-form documentary "
This Is What We Make
" follows the journey of three Amazon Launchpad entrepreneurs through the process of taking a product from concept to market. Also throughout the program, three innovation experts provide their insight and perspective. Acura - a leader in automotive innovation and technology - partnered with the Amazon Media Group, and Amazon Launchpad, to create this interesting and informative video. This production marks both Acura's, and the Amazon Media Group's, first effort in the world of long-form content.
The Story
"This Is What We Make" follows three Amazon Launchpad entrepreneurs - John Alexiou of SubPac, Jason Johnson of August Home, and Filippo Yacob of Primo Toys - as they pursue their dreams to take original ideas and turn them into tangible products.
Amazon Launchpad
The program, Amazon Launchpad, helps entrepreneurs and start-ups, market, launch, and distribute their products to the hundreds of millions of Amazon customers around the world.
About Acura
Along with "Precision Crafted Performance," Acura vehicles boast an unmatched blend of sporty good looks, "leader of the pack" technology, and unmatched luxury. Through their original approach to design and their commitment to innovation, Acura delivers a new level of driving experience. For 2018, the Acura lineup includes six unique models, each in its own class. The RLX, a premium luxury sedan, rivals all of its Japanese, European, and American competition.
The Acura TLX
takes performance in a luxury sedan to new heights. The reasonably priced ILX sports sedan, not only turns heads but, leaves enough room in the budget for plenty of road trips. In the mid-size SUV class, the five-passenger RDX makes even that trip to the market, a little bit of fun. The seven-passenger
Acura MDX
has more third-row legroom than any other vehicle in its class. It also holds the title of "America's all-time best-selling three-row luxury SUV." Acura cements their place as industry innovation leaders with the next-generation electrified NSX supercar.
Tune-In to "This Is What We Make"
Through the Amazon Video Direct self-publishing service, the documentary "This Is What We Make," is now available now on Prime Video. In addition, Amazon will make custom content from the film available through various channels. From mid-November through the end of December, Amazon will showcase "This is What We Make" on the Fire tablet wake screen and Amazon Fire TV.
A Final Thought
As a leader of one of the world's premier automakers, Jon Ikeda, vice president & general manager of Acura, offers some helpful advice. "My advice to entrepreneurs is that having the willingness to challenge convention is absolutely critical to success. 'This Is What We Make' is a valuable playbook for those looking to make their dreams a reality."