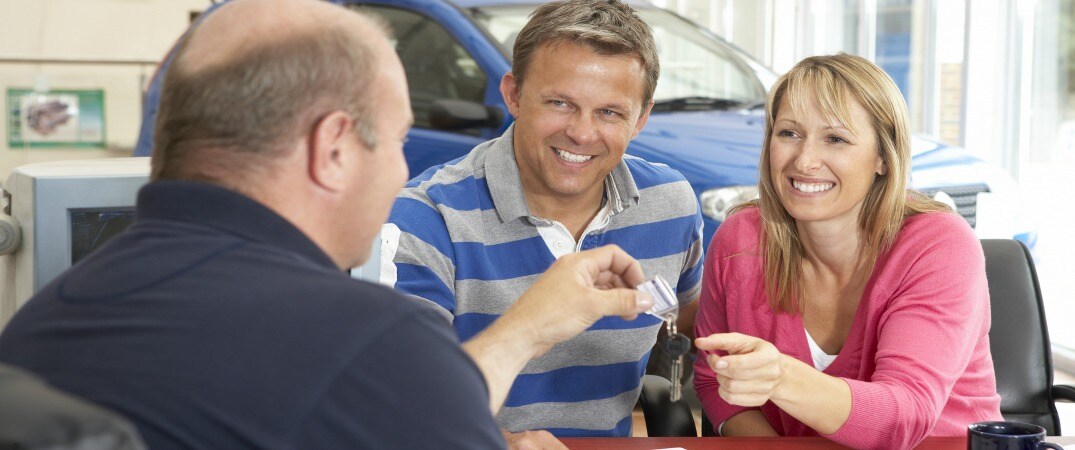 Best cars for first time buyers
Buying a vehicle for the first time can be overwhelming, we know. You have to most likely have money to put down so you can either get financing or a leasing agreement, and you have to be able to provide proof of employment, residency, etc. You also have to know what you want in your next car as well as how much you can afford.
On top of all of that, you need to know how to spot a not-so-good catch, especially if you're purchasing a used vehicle.
While we love all of our new and used Acura models, we do recognize there are some vehicles that are better for first time buyers than others.
Here is a list of the best cars for first time buyers:
1. Acura ILX
Whether you're going to purchase or lease a brand new 2014 model, or if you're looking into getting an older model of the Acura ILX, we named this as No. 1 on our list of best cars for first time buyers because of its price, reliability and versatility.
This vehicle is affordable and includes all of the fun features a first time buyer would want, such as heated seats, an infotainment system that can play music, make phone calls, provide navigation and more, as well as has excellent fuel economy.
2. Honda Civic
Yes, even though we are an Acura dealership, we can recognize when recognition is deserved. The Honda Civic is a great make and model for any driver, but especially for first time car buyers because of its easy handling, straight-forward features and incredible fuel economy. The Civic is reliable and affordable, two things that make this vehicle a top contender on the list of best cars for first time buyers.
3. Acura TLX
This vehicle isn't yet in our showrooms at West Side Acura, as it is brand new for the 2015 model year. Even though this is the first time around for this model, and we typically would recommend waiting for a later model year for a brand-new vehicle, we think the Acura TLX will be a wonderful addition to our list of best cars for first time buyers because it is going to be a mix of two of Acura's best models, the TSX and the ILX.