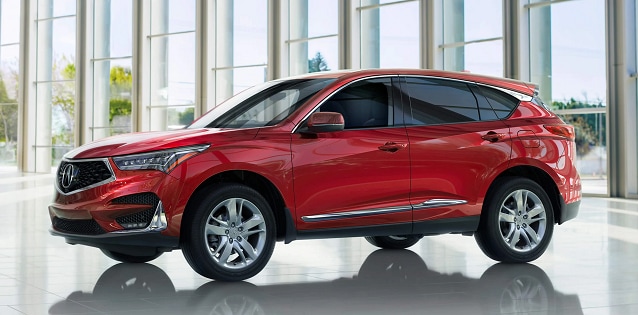 Purchasing a pre-owned vehicle in Canada is not as simple as merely committing to a down payment and driving off the lot. Vehicle inspections, also known as a "safety," are an essential step to ensuring your vehicle operates optimally, is safe for passenger transport, and is safe for pedestrians and other commuters on the road. All vehicles previously registered in another province or jurisdiction or declared salvage by an insurance company must undergo an inspection after repairs and before the vehicle can be registered for use in Alberta. At West Side Acura, we offer quality pre-owned vehicles, and our expert service technicians are knowledgeable and equipped to provide a full inspection and certify the vehicle before you drive it off our lot.
Are You Importing a Vehicle?
If you're importing a vehicle from the United States to Alberta or intending to reside in Alberta for more than 45 days, it's important to become familiar with the Registrar of Imported Vehicles (RIV). The RIV inspection must be completed within 45 days of arrival. If you choose to cross the land border, the Canada Border Services Agency will check the VIN number and current status before providing you with the paperwork for completion of the RIV.
Does West Side Acura Provide Vehicle Inspections?
At West Side Acura, our expert service technicians are knowledgeable and equipped with the latest technology to inspect, diagnose, repair, and certify your vehicle for use in Alberta. Various components of your vehicle, including the brake lines, fuel intake, engine, transmission, and essential electric components of your vehicle, including headlamps and taillights, are inspected to ensure they're operating optimally. While our experts inspect your vehicle, you can enjoy the many amenities in our dealership. Upon completion of the inspection, our service technicians will provide you with paperwork outlining the status of your vehicle's inspection. If your vehicle passes the inspection process, we can certify your vehicle for operation in Alberta. If your vehicle does not pass the inspection and requires parts for replacement, you'll be able to order parts from our parts department.
I Need a Vehicle Inspection
Are you looking to have your pre-owned vehicle inspected and certified? At West Side Acura, our expert service technicians are ready to provide your vehicle with a full inspection. Schedule your vehicle inspection today and our friendly service technicians will get in touch with you to confirm your booking.