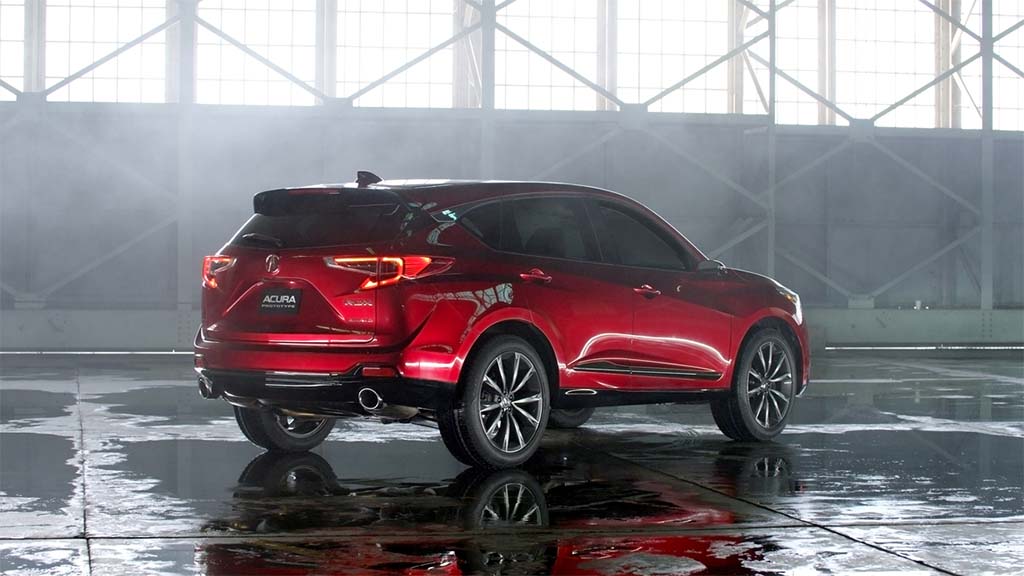 The Acura brand is in the midst of an important revival, one launched in 2016 with the NSX sport car's return and its reassignment to the brand from Honda. More recently, Acura has been tweaking the look of all its models, including relaxing the front fascia.
It has not been lost on us (and you) that along the way, Acura is missing some of its appeal for enthusiasts. From the brand that brought us Integras and Legends, something is missing. Now, Acura promises to bring back some of its earlier mojo by reintroducing its Type S models.
The Return of Type S
Our reports indicate that we will soon Acura supplied with an all-new turbocharged V6 engine exclusive to the brand. Coupled with Acura's Super Handling All-Wheel Drive system, we expect the next generation of Type S models will have what it takes to battle the best performance models from Audi, BMW and Mercedes-Benz.

That's a tall order, but something we believe the company is committed to achieving. After all, demand for luxury models is up everywhere, but especially so for models with a distinct performance edge.

The last time we saw an Acura Type S model was way back in 2008 on the TL. That model was clad with performance tires and brakes, a track-tuned suspension and was dressed with special sporty embellishments inside and out.
Expansion of A Spec Model
But that's not all! Acura will also introduce A Spec packages across its model line. The first one rolled out with the 2018 TLX and soon we will see it available everywhere. Here, you can expect a more aggressive front fascia, a sport-tuned suspension and trim upgrades.
So, in a few years we will see Acura'a lineup comprised of three performance levels on most models: standard, A Spec and S Type.
An All-New 2019 Acura RDX
Acura will not ignore its important utility vehicle models as it overhauls the brand. Indeed, production of the all-new 2019 Acura RDX has started. This SUV is powered by a turbocharged 2.0-liter four-cylinder engine paired with a 10-speed automatic transmission. The engine has an output of 272 horsepower and 280 pound-feet of torque, easily matching some of today's V6 engines.
This five-passenger model represents the first vehicle built around Acura's Precision Crafted.
Performance brand initiative and dovetails nicely with the brand's performance thrust. We will see it spread to the MDX as well as to the ILX, TLX and RLX. As for the NSX, it will retain its mojo, serving as the halo product for the brand and a constant reminder of what Acura is and will become.
Consider a New Acura Model
Edmonton new and used car shoppers can head over to West Side Acura in Edmonton to inspect all our inventory. We have a huge selection of Acura models, including the ILX, TLX and RLX sedans, the RDX and MDX crossovers, and the NSX super car. Contact us for more information about the all-new RDX or other model.