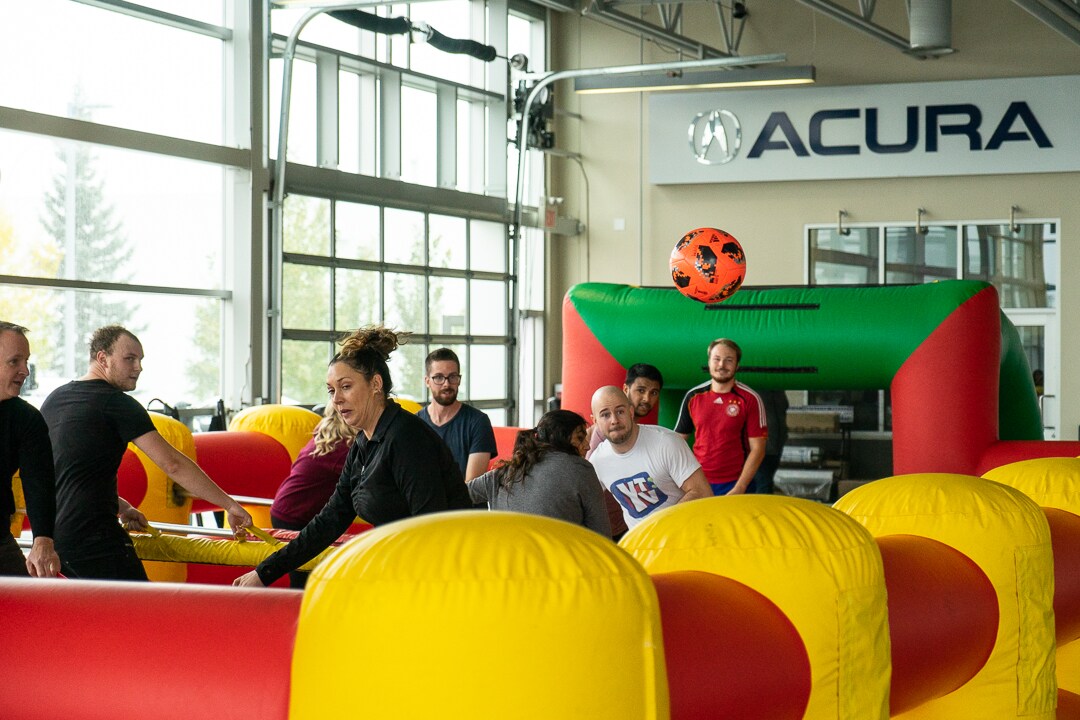 We here at West Side Acura know that it's important for businesses to give back to the community that made us. That's why our dealership is a proud supporter of the Stollery Children's Hospital Foundation. As part of the Yachimec Auto Group, we've contributed over 2.7 million dollars in fundraising over the past 20 years and will continue to contribute in the future.
Last weekend, West Side Acura contributed in a fun way to the Stollery's annual fundraising event, Wheels for Wellness. It's a rally-like course consisting of various teams making their way through checkpoints scattered across the city. The weather was shocking for September, so West Side Acura was tasked to set up the life-sized, human-containing inflatable foosball table indoors. Move the beautiful Acuras out of the client center and it was no problem.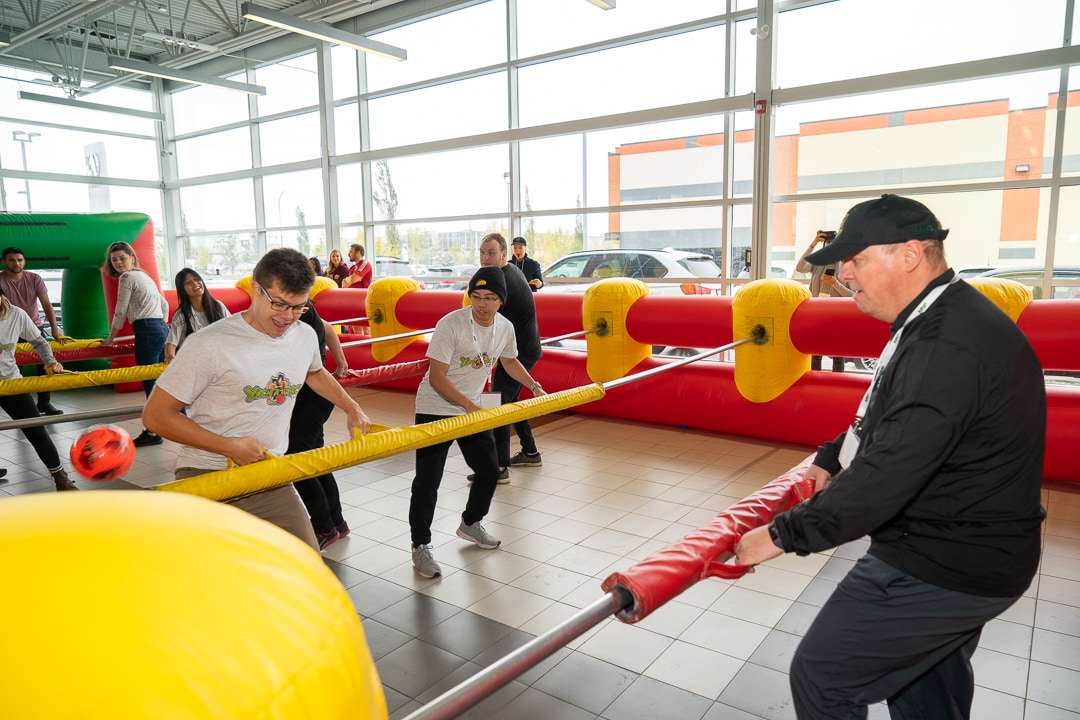 Last year we provided the cars; this year we provided the space, and it looks like the participants, including our own team Yach Attack had a blast! It was no easy feat defending the goal while only being able to move horizontally in awkward crab-like fashion, but our team made it work, scoring a neck and neck 2 points against 2. We're sure it was a memorable checkpoint among other amazing ones including the Commonwealth Stadium, Snow Valley Aerial Park and even a VR bomb diffusing challenge.
At the end of the day, we wrapped up the event at a swanky after party, where Wheels for Wellness announced the winning team. We're sure the Stollery reached their fundraising goal of $226,000 thanks to everyone's enthusiastic participation despite Edmonton's surprise summer blizzard. What an amazing day of festivities, and West Side Acura was happy to be along for the ride.