Acura Dealership Near Hinton Alberta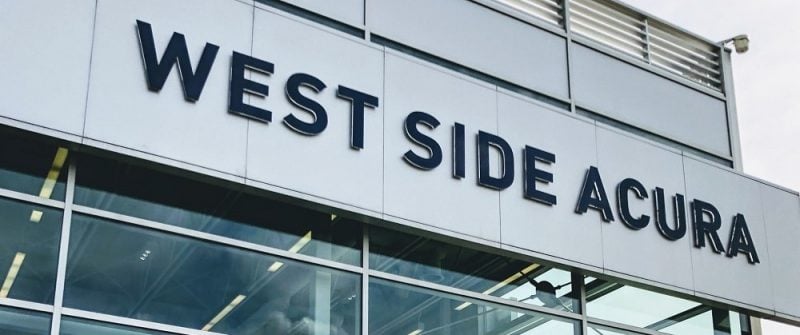 Buying an Acura Car or SUV in Hinton
If you are looking for one of the most reliable and exciting automotive brands look no further than Acura. The legendary automaker has come a long way since its introduction in Canada. West Side Acura is pleased to offer a great lineup of Acura's which include the seven-passenger MDX, the thrilling TLX, the practical RDX, economical ILX, and more. With so many great options to choose from we invite you to experience the best of Japanese engineering by exploring our new vehicle inventory and booking a test drive.
Acura Parts and Service Centre
You've spent a lot of money acquiring your new vehicle, why not make sure it runs like new by having it serviced at our fully equipped service centre. Our trained technicians are ready to maintain your vehicle with genuine Acura parts. You can find these genuine Acura parts in our fully stocked parts centre. Our Acura services are sure to keep your vehicle in tip-top shape, so book a service appointment and find out.
Acura Financing
At West Side Acura, our financial services office is ready to help you get behind the wheel of your next vehicle. Whether you are looking to lease, financing or purchase, they are prepared to walk you through the process. No need to worry if you have not-so-great credit; our financial experts are ready to work with various lenders to get you the credit you need. Contact us to get a quote.
Come Visit Hinton
Hinton is the place to be while taking a trip across Alberta, with an abundance of great outdoor activities that include fishing, golfing, archery and shooting range, luge sledding, horseback riding, and so much more. Or if you want to experience the unique taste of its dining scene you can take a lovely stroll through downtown and find the perfect place. Either way, you look at it Hinton is a perfect place to stop to have some fun and enjoy the outdoors.
Contact Us