Acura Appearance Protection Plan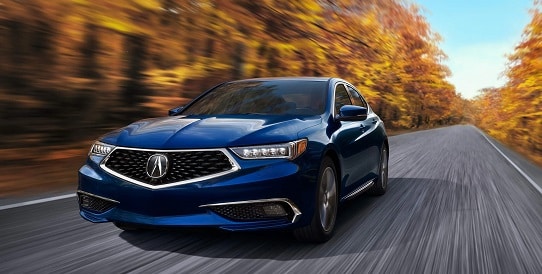 Protect the Appearance of Your Acura
Your Acura is built to be driven without fear or inhibitions. Don't allow the worry of life's unpredictable mishaps get in the way of enjoying your Acura to its maximum potential. Acura has made your day to day commute a little less stressful, providing coverage that will protect the appearance of your Acura from the inside out. Whether it be a door ding in a parking lot or a coffee spill on your premium fabric seats, you can throw all your worries out the window with Acura's Appearance Protection.
With Acura's Appearance Protection comes peace of mind that any unforeseen interior and exterior damage may be covered for up to 10 years. When you purchase a new or used Acura vehicle from Westside Acura, the Acura Appearance Protection is available to help keep your car in its original condition, while maintaining it's value. All Acura consumers in Edmonton, Blue Quill, Heritage Valley, Twin Brooks, Summer Side, and Windermere, are welcome to book their Acura service with us, regardless of whether your Warranty was purchased through us or elsewhere. As an authorized Acura dealer, our factory-trained technicians are certified to complete repairs and maintenance covered by your Acura Canada warranty.
Appearance Protection Plan Inclusions and Options - The Best Protection In The Industry
Acura Appearance Protection features full body panel corrosion protection, undercarriage corrosion protection, surface rust protection, paint finish protection, and fabric and leather stain protection. Our protective products are manufactured to the highest industry standards, and with environmentally responsible formulations that are developed, tested and made right here in Canada to withstand our harsh weather and environment. Our Acura technicians, at Westside Acura, will apply the protection professionally, no holes are drilled and all electrical components are carefully protected.
The Ultimate Care Combo
10 Year Inside-Out Perforation Warranty
10 Year Outside-In Perforation Warranty
5 Year Surface Rust Warranty
Extension of OEM Sheet Metal Corrosion Coverage to 5 Years
10 Year Fabric/Leather Protection
10 Year Paint Protection
Corrosion and Undercoating
10 Year Inside-Out Perforation Warranty
Paint Protection Only
10 Year Paint Finish Protection
2 Options - Acura Plus Paint Protection or Crystal Clear
Interior Protection Only (Fabric, Vinyl, or Leather)
10 Year Warranty against stains
Contact Us
Be sure to contact us to find out how you can start protecting your Acura with available Acura Extended Warranty and Acura Appearance Protection in Edmonton.