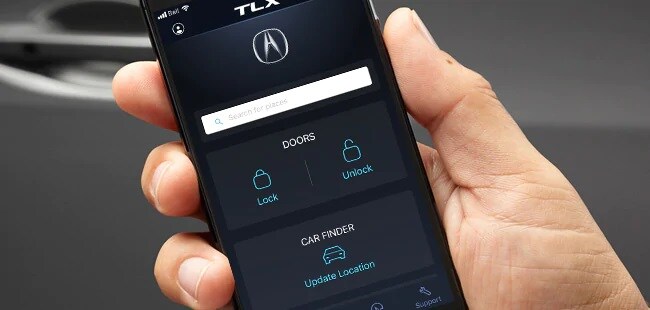 Stay Connected To Your Acura
If you count on accessible information at the touch of a button when you need it, then you absolutely need AcuraLink technology. AcuraLink allows you to connect with your Acura from the palm of your hand using your smartphone or tablet regardless if you are in Edmonton or anywhere else your Acura takes you. You will never have to worry again about whether you locked your door or wonder where you parked your Acura. Now you can unlock or lock your doors, and find the exact location of your Acura from nearly anywhere. AcuraLink also gives you access to your vehicle's navigation system maps through your smartphone. You can search for destinations, design routes, plan your adventure, and send a ready itinerary to your vehicle.
AcuraLink syncs with your vehicle's onboard Maintenance Minder and signals you when you need routine service or repair. There is no need to call, you can schedule a service appointment with Westside Acura Service Department directly in the app or on the web. With AcuraLink technology, you can easily read information about maintenance appointments or recalls. Your instrument cluster has a dual purpose; the conventional role and a new online presence. You can log into it anytime for an instantaneous look at vital data, including tire pressure status, fuel, and odometer reading. You can even run diagnostics that can help troubleshoot issues to get you on the road faster. Contact us today for more information on AcuraLink technology and our other Acura Services.
Contact
West Side Acura
17707-111 Ave NW
Directions Edmonton, AB T5S 0A1

Sales

:

780-484-5444

Service

:

780-484-5444

Parts

:

780-484-5444